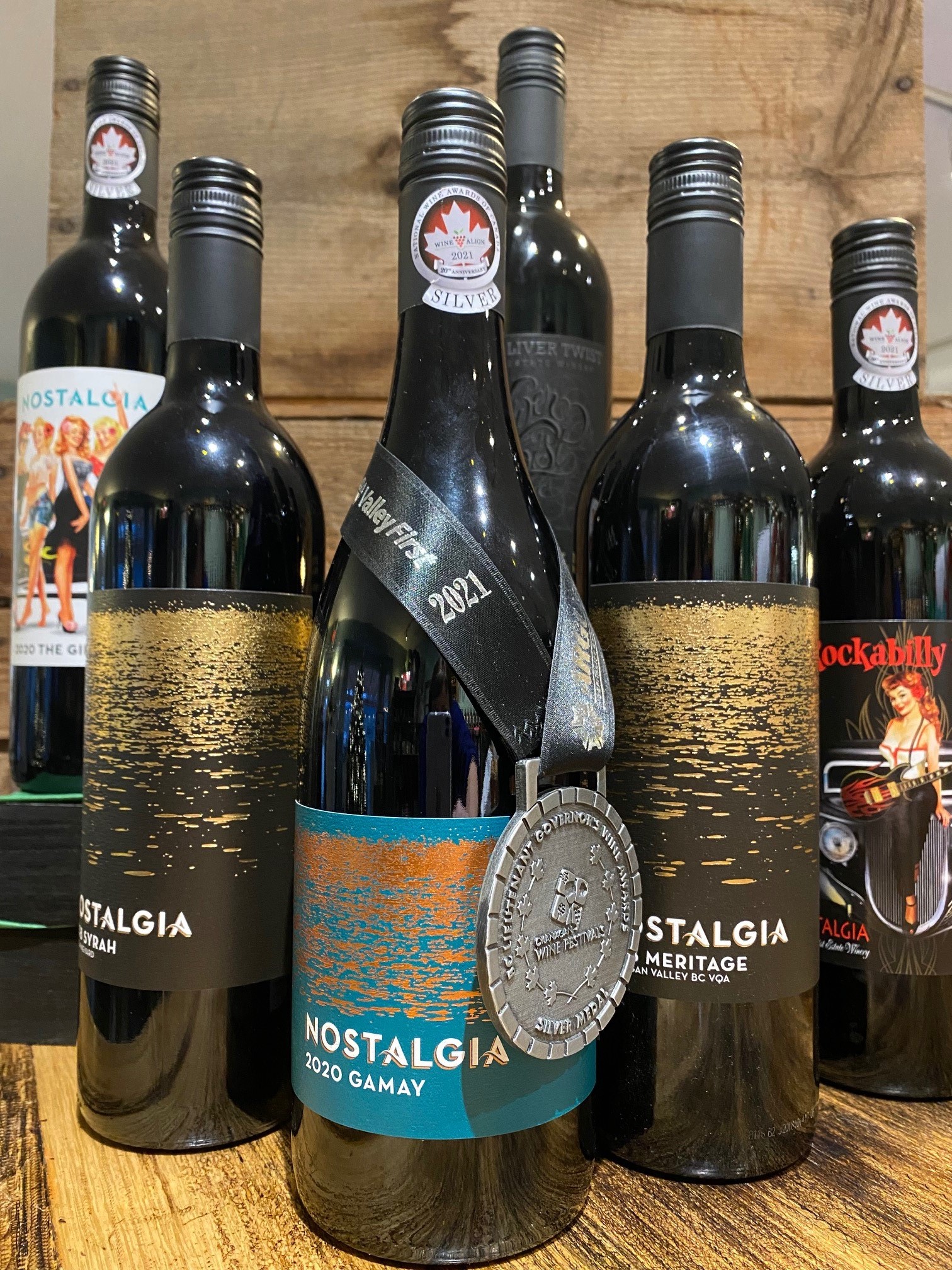 2021 Winter Wine Sets – On Sale Now!
To make holiday wine shopping a cool breeze, we have selected sets of six special bottles with winter occasions in mind. When we sell out of a vintage, we keep a private cellar for special occasions, like the holidays! We've dipped into our cellar to make a couple very special offers!
Que Syrah Syrah – Syrah was planted in 2006 and has performed consistently well in our vineyard, making Syrah our most highly-awarded varietal from the property. In this set of six bottles, you will receive two of each Syrah from 2014, 2016 and 2018 vintages. 2014 and 2016 no longer for sale, and this is the only way to access these amazing vintages.
Nostalgic 2014 Vintage – Warm, balanced and uniquely even temperatures made 2014 an excellent vintage for the cellar. We've raided our stash of 2014s to offer this set of Cabernet Franc, Petit Verdot, Merlot (2) and Syrah (2) – ready to sing after years of careful cellaring.
Winter Wine-derland Awarded Reds – Who doesn't love some bling at the holidays? This set of reds are all medal winners! Perfect for decking the halls in style. This set of six different red wines includes gold, silver and bronze medal winners.
The Girls on Holiday – Girls just wanna have fun! This set of six wines will make Christmas parties very merry, indeed. The cute Pin-Up girls on the labels ensure yule be in good company while you enjoy two reds, two whites, a rosé and a sparkling wine.
Netflix & Chilled – The weather outside is frightful, but chilled wine is so delightful! We've put together a set of six wines to keep you chilled and fulfilled while you snuggle on the couch. Enjoy six different wines to stock your fridge, including four whites and two rosés.
Wine Advent Calendars – Have you been considering a wine advent calendar? There are still a few days left to snap one up, but their days are truly numbered! Few remain: 4 mixed wine calendars and 6 red wine only calendars — white wine only is already sold out.
This is a surprise box of 12 bottles of wine, a special gift and a card.  Each bottle is giftwrapped by hand and we have created a unique surprise to accompany each bottle. We selected an incredible mix of favourites, plus some back vintages from our limited release cellar.