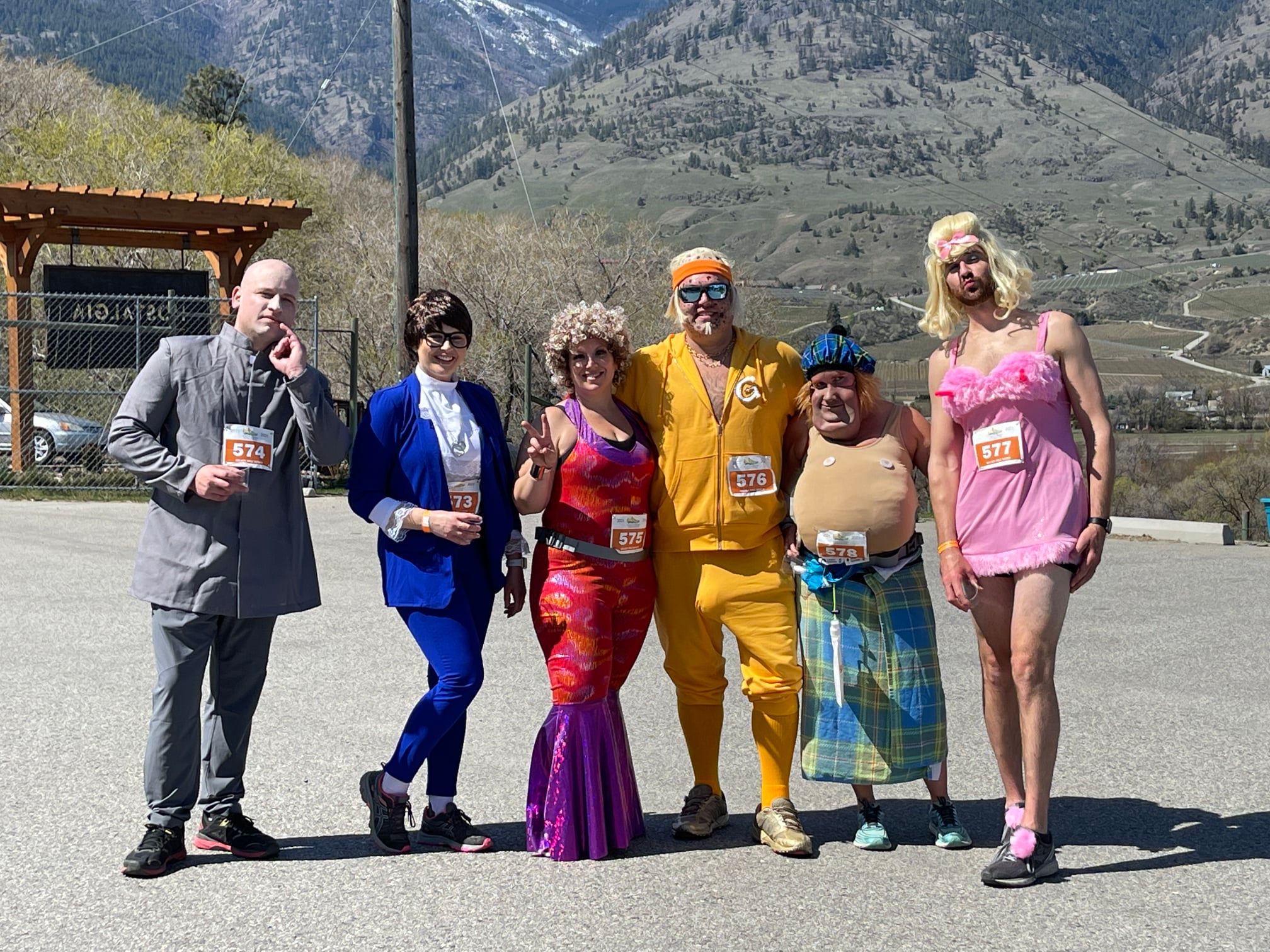 Half Corked Half-Way Party – Saturday, May 27, 2023
Join us for a morning of live music with local rockers, Moving Lines, to cheer on the 1,200 "runners" of the Half Corked Marathon. Nostalgia is the half-way point, and we want to gather a cheer party to give the runners the boost they need to get to the finish line.
Check out all the runners' amazing costumes, cheer them on, listen to the music, enjoy brunch from Bo Betty's Food Truck and wine or mimosas from Nostalgia Wines!
The theme of the Half Corked Marathon is Back to the Future, so feel free to join in the fun with a costume of your own!
Entry is by donation to the Tour de Cure of BC Cancer Foundation (bring cash to contribute).
Moving Lines will perform a few sets between 9:30am – 12:30pm.
Bo Betty's food truck will be open from 9:30 – 3:00 pm (or until she sells out)
Nostalgia Wines will be open from 9:00 to 5:30!
We look forward to welcoming you and sharing this amazing day of FUN together!
NOTE: Parking – please enter slowly from 4900 Black Sage Road, and watch for runners!  Look for one of our volunteer parking attendants and they will guide you to a spot — we'll be using the lower parking areas plus the vineyard to accommodate spectators. Runners will be entering from Lupine Lane, and we'll have the party set up in front of the winery and in the picnic area, so we are not allowing vehicles in through the Lupine Lane gate.