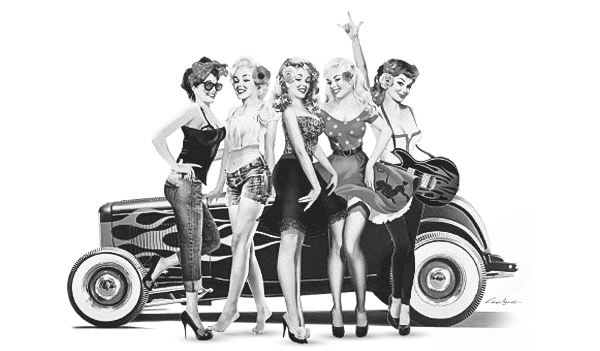 Press Release
Oliver Twist Estate Winery Is Now Nostalgia Wines Inc.
Okanagan Winery's 15th Anniversary Celebrated with Change
Oliver Twist Estate Winery is now Nostalgia Wines Inc. The ownership remains solely under Gina Fernandes Harfman. When Harfman purchased Oliver Twist Estate Winery in 2012, she kept the namesake Oliver Twist and created her own Nostalgia series to put her stamp on the business. With 2021 being the 15th anniversary of the winery, the time was right to finalize the change.
"Nostalgia Wines is more authentic and better connects to what we represent here," Harfman notes.
With the name change also comes modernized packaging that better reflects the wine quality, displayed on Nostalgia Wines' three wine tiers: Nostalgia, Pin-Up, and the Family Collection.
The History Behind Nostalgia Wines Inc.
Harfman is proud of her South Okanagan farming legacy. Terroir is in her blood: Harfman is the fourth generation from her paternal side, and the third generation from her maternal side, to sink her hands into South Okanagan soil. Her maternal grandfather, Joe Fernandes, left Madeira in the early 1950sto establish orchards and a fruit stand in Osoyoos. Her father, Ken, has 6 hectares (15 acres) of vineyard in Osoyoos which he runs with the help of Harfman's brother, Jeremy.
This connection to wine started Harfman down the winemaking road, starting with the winemaking course at Okanagan College. She gained experience as the assistant winemaker at Cassini Cellars for 2010 crush. For 2011 crush, she joined the previous owners and winemaking consultant Christine Leroux at Oliver Twist. From the very first vintage, Leroux has guided the wines at Oliver Twist, and she remains an important member of the Nostalgia winemaking team today.
In Harfman's woman-owned and managed winery, she carries on her predecessors' vision and traditions. She has chosen the name Nostalgia because for her, wine is about creating memories and making connections. She hopes that people will experience her wines, and in doing so, forge new memories."Nostalgia is something relatable to everyone," she notes. "As everyone has memories."
The Wines & The Winery
Open year-round on the Black Sage Bench in Oliver, BC, Nostalgia Wines offers a range of small production wines from its Nostalgia, Pin-Up, and Family Collection tiers: from dry to off-dry whites and rosés, medium to full-bodied reds, as well as sparkling and dessert wines (including a fortified Port-style). Wines are released in quantities from 24 – 675 cases only and are worth seeking out each release (all wines can be purchased at the winery or online at NostalgiaWines.ca).
Harfman ensures the grape quality is high, sourcing most of the grapes from the estate's Home Vineyard: Pinot Gris, Chardonnay, Viognier, Kerner, Merlot and Syrah. She also sources from her family's farm, and from treasured, long-term grower partners. Her attention to detail continues throughout the entire winemaking process.
Visitors to Nostalgia Wines are welcomed with heart, personality, nostalgia, and great wine. After taking in the memorabilia collection inside the wine shop and watching the winemaking in progress through the tasting room windows, the sense of history and love at this family-run winery is unmistakable. Situated right in the heart of South Okanagan wine country, guests take in the views of the rugged desert hills, vineyards, and orchards, while sipping and soaking up the surroundings.
The Nostalgia and Family Collection wines demonstrate the serious side of Harfman's winemaking style. Guests are impressed by the entire lineup and are charmed by the fun and seductive Pin-Up Series, which allows Harfman to express her fun side. The retro-cool paintings on the Pin-Up bottles are by artist Ralph Burch.
Nostalgia is the comfort and happiness triggered by sensory experiences. Once visitors discover this boutique, family-run winery and enjoy a glass of wine from one of the estate's scenic patios, they will want to take home a taste and make more memories of their own.
To keep those memories alive and satisfy you at home when you are feeling "Nostalgic," membership in the Recollections Wine Club is your best bet. This flexible membership allows you to choose your own selection and order on demand any time of year, in person or online, with special Club pricing. Harfman makes exclusive wines for Club members only, such as small lots of malbec and Petit Verdot.
Watch for the new Nostalgia and Family Collection labels and the refreshed Pin-Up Series to hit the winery's shelves this month, or order online at NostalgiaWines.ca.
About Nostalgia Wines Inc.
Nostalgia Wines Inc is a winery located on the Black Sage Bench in Oliver, BC. It is owned by Gina Fernandes Harfman who is a fourth-generation farmer in the Okanagan. Harfman is the winemaker behind the terroir-focused, small-lot wines produced on the property.
Nostalgia Wines carries three tiers of wine: Family Collection, Nostalgia Series, and the mischievous Pin-Up Series which are showcase labels that depict 1960s-inspired artwork.